Shopping Cart
Your Cart is Empty
There was an error with PayPal
Click here to try again
Thank you for your business!
You should be receiving an order confirmation from Paypal shortly.
Exit Shopping Cart
God in the Business Plan. God IS the Business Plan
(Or how an Estate Sale visit morphed into a cake decorator's networking gig)
Today I had an out of body experience. Out of body, because events around me were just not of my initiating, but …………….. well, let me just tell you what happened.
I left home to go buy lunch for Michael. I remembered that I had seen an Estate Sale sign the day before, so headed in that direction. I would just stop in, see if it was worth a visit, and then return later with Michael, when he could take a break from work.
I was a little concerned that I didn't see the sign at the major intersection, but kept pressing on. As I drove along I was worried that they had sold everything and closed up shop. This was a lovely neighborhood. Typically, these estate sales proved to be treasure troves for collectors of stuff. I'm always on the lookout for unusual and practical things for home and business. Michael focuses on items to enhance his backyard sanctuary.
I found the sale and headed in. The lady in front was eating her lunch, but greeted me with a smile and advice that today everything was 30% off the marked price. A gentleman was just leaving. He stated he'd be back the next day because it was 50% off day. He was interested in the rugs. Mental note. He looked like an antique dealer. There must be some good stuff here. Shopping instinct kicked into high gear.
I wandered in. It was a beautiful home. The lady in the next room greeted me. We struck up conversation. I kept wanting to move on, but the conversation moved easily from topic to topic. Before you know it, before I'd had a chance to explore, she was pulling up cellphone pictures of her daughter's business output. And I reciprocated with pictures of my UK cake competition entries. She was so impressed she took my phone to show the pictures to her colleagues. In short order I handed out all my business cards. One woman's daughter was getting married and needed a wedding cake. A customer who was just about to leave needed a birthday cake for her daughter. I scrolled through my phone portfolio to show off my work in each category. I talked about wanting to gift birthday cakes to displaced children. And on the spot received a referral to an appropriate charity. All before I saw what the house had to offer.
I was just driving out to get lunch. Business networking can happen at the most random of times, in the most unexpected places. Which is why I acknowledge God as the driver of my business. Five years ago, He provided the starter for my fledgling talent. He gave me the courage to enter an arena for which I have no formal education. He gently extricated me from a successful career for which I am eminently professionally qualified. He encouraged me through my epic baking and decorating failures. He provides the resources, opportunities. I may have the persistence and tenacity. But my vision is a combination of what I see, and what is unseen, to be revealed as God adjudges I have matured enough to take the next steps. I will write my formal business plan. That is a necessity for any entrepreneur. And God will be in the vision. And God will be in the details. I pray for the discernment to hear, and the obedience to follow.
Marcia.
Marci's Masterpieces
February 11, 2017.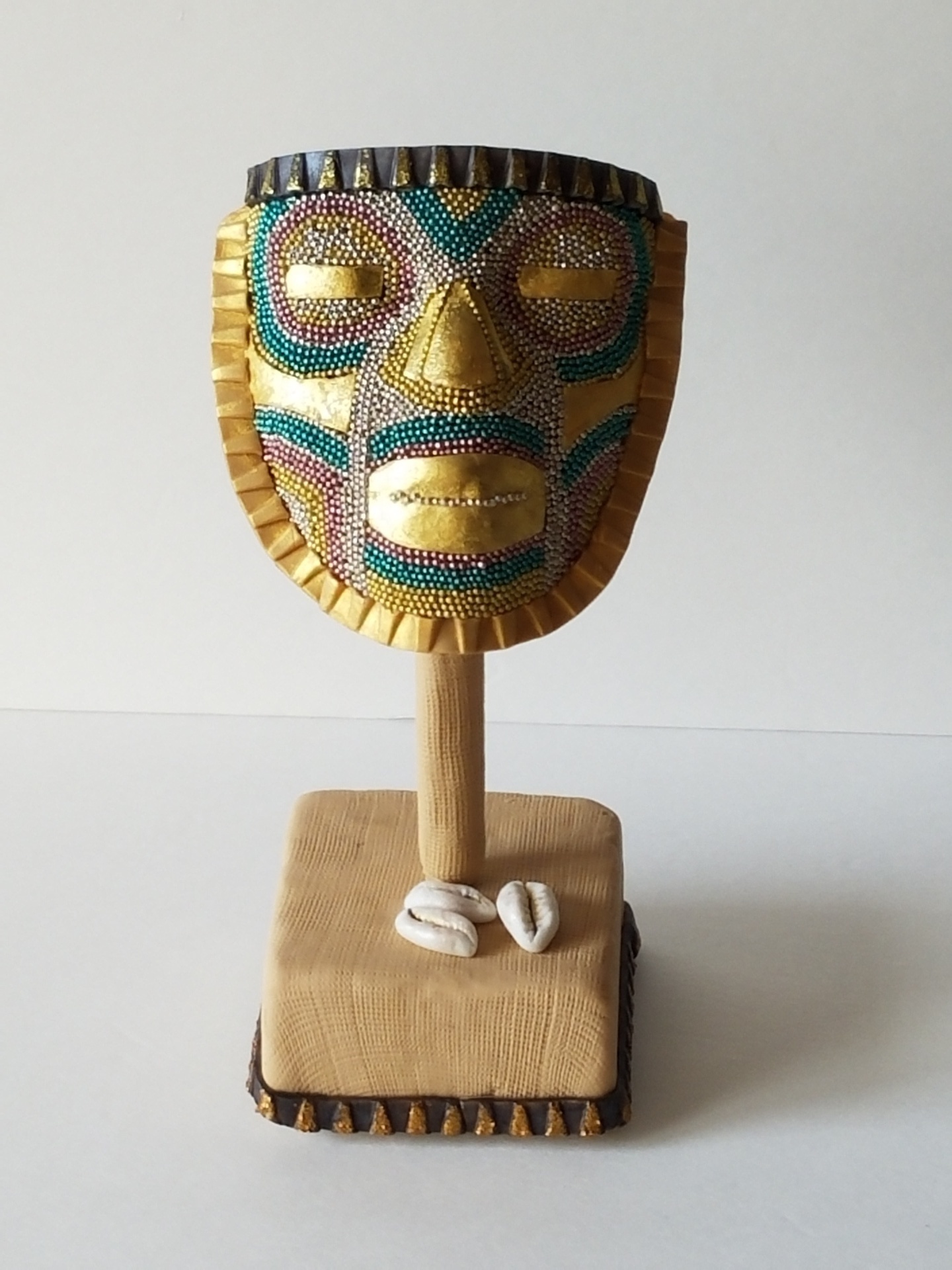 Marci's Masterpieces?  Really?  You think your cakes are masterpieces?  That is what I assume people's first reaction will be on hearing the newly minted name of my hobby bakery. It was my first reaction too after my friend suggested it.  We discussed it, I chewed on it, rejected it as too presumptuous, returned to it, chewed again and eventually accepted it as wholesome.
So this morning, as I considered writing this piece, I asked hubby "What's in a Name?"  His smart-ass response? "Am, Me, Man, Men, A, Mean..."  I shut him up and continued my ruminations.  Yes, I do consider my work masterpieces.  I throw my heart and soul into everything I bake.  I let my creative juices flow freely, even if someone else's design provides the initial inspiration. Many others consider my work masterpieces too, judging by the enthusiastic feedback I get on my creations.  Yes, I know, I know.  Many of the American Idol contestants we have to suffer through receive the same feedback from family and friends, only to be laughed off stage by a larger audience.  But the fact that someone else doesn't necessarily like your art, doesn't mean it isn't art.
I am an art collector, as evidenced by the many pieces, of mainly Jamaican art, that grace my home.  I especially love abstract art, as well as the soft hues and lines of watercolors.  Monet is one of my favorite international masters.  So, with the same eye I use to appraise art, I critically review everything I create. I can usually see flaws where others don't.  I am my own worse critic.  But I believe that is the curse every artist faces.  We throw out numerous canvases that others would be willing to collect in the name of beauty.  Our art develops as we learn new techniques, and after much diligent practice.  We look back on our earlier works and cringe.  But someone, somewhere liked what we did enough to be happy with it back then.  And that's what every artist lives for - the ooohs and aaahs of an appreciative audience.  Throw some money in there too, and that makes it even more worthwhile!
Indulge me as I invoke the the bigger picture.  Each and every one of us is God's masterpiece.  But we get so wrapped up in comparing ourselves to others, we overlook our inherent beauty.  I scour the internet and see the beautiful cakes created by others.  I review pictures of my own offerings, and they fall far short.  And so it is in life.  We perceive perfection in others, and crave what they have - better hair, more personality, riches, fame, love.  But we don't know what insecurities other people are struggling with, and how they may in fact envy us.  Each one of us in beautiful in our own way.  We each have admirers who see our inner and external beauty.  They love us through, and in spite of, our flaws.  Each of us is a walking masterpiece.  And we have the ability to create masterpieces every day, in whatever form of creativity we choose.  So Marci's Masterpieces it is. 

/